A Euro Trip
How many of you have gone on a Euro trip? It's a quite popular activity among young people around the globe, not only Europeans. Americans or Australians travel to Europe, buy cheap train and flight tickets and visit as many cities as possible in the a very short period of time. Europe as a content has so many different cultures, languages and sights to offer, that, traveling for four hours on the train can get you to a complete different world. It can also be a quite cheap trip. There are certain places where you have to be prepared to spend more money, such as London, Amsterdam or Vienna, but even there you can find options to save you some money in the pocket.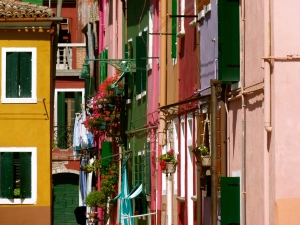 So why did I chose to talk about Euro trips today? Because I will be on one next week. This is all very exciting. And it also makes me a bit nervous. But I'm not on my own on this trip. Traveling with me is my friend who I know from uni and who is visiting from the US. We have started to plan the holiday back in April, because a flight from California to Germany is quite an investment. Booking all trains, flights and hostels here in Europe was a bit more complicated and it took us some time to find the best deals. In the end, we only paid 400 Euro in total for transportation and accommodation. Quite a bargain I think.
Now, where is this trip taking us? My friend will be arriving on a Saturday in Hamburg, where I live and work. It's in the north of Germany. Upon her arrival we will explore the city, go out, meet my friends and relax before the trip. On Sunday night we take a train to Berlin. The train is quite fast and was very cheap. You can get cheap train tickets if you book in advance. Plus, I have friends and family in Berlin which will also save us some Euros. I've been to Berlin a couple of times. I like the city, the energy, the style, the people. It's very different to Hamburg, not as beautiful, but trendy and cool instead. I want to squeeze as many activities as possible in our stay in Berlin. Visiting the main sights, experiencing the captiol's crazyness, maybe go shopping and throw ourselves into a Berlin night out. After spending two full days in Berlin we hop on a train early Wednesday morning, really early, and make our way to the Czech Republic. Prague is a beautiful city and I have only heard great things about it. The train will take longer this time, approximately five hours but again was a very good bargain. Accommodation the Czech capitol is also very cheap, as well as food and attractions. A good way to get to know a city is with the free English guided tours. I've done a few of those in cities like Munich and Hamburg and was always very impressed with the guide's knowledge and the easy going atmosphere. After that we can decide what to look into further. I've heard about this ice bar in Prague which I would like to go into. A few days later, on Friday afternoon we set of to our last destination: Amsterdam. This is one city to be known to be very expensive. The best option for us there was to use some kind of a couch surfing service, which is a bit more sophisticated. Hostels were either too far our from the center or very expensive, or both. Now we are staying in a flat of a very nice girl who lives very central. Our stay in Amsterdam is very short but we will try to make the most out of it. Early Sunday morning I will take a train back to Hamburg and my friend will catch her flight back to the US.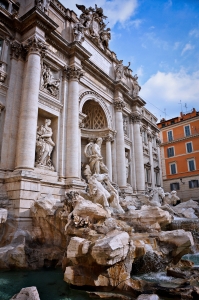 This is a very short and small Euro trip. You surely can squeeze more cities into one week but then you would spend more time on trains and planes than experiencing new cities. There is so much more to see in Europe and the short distances between all countries make it an easy trip! Have you traveled through Europe?