Student Accommodation Options Abroad – Part 1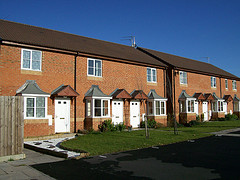 In this article, the first part in a series looking at options for student housing and accommodation abroad, we will be looking at homestays. Homestays are when you go abroad and move in with a host family.
Homestays are argued provide the greatest immersion in the host language and culture, giving you the opportunity to experience how local people really live. This is something that I agree with, having done so myself. This is especially true if you live with a family that treats you like one of the family as was the case when I tried it.
However, my friend ended up in a house where the host had an extra room to rent out, and her relationship was strictly that of landlord and tenant, with zero social interaction. Sometimes you can get in touch with the people you will be staying with before you travel, but usually you get assigned to a family and then meet them for the first time when you arrive.
In Germany shared student housing is very common. That is to say, several students will share an apartment in the city center or close to campus. Whenever someone from that apartment goes abroad they will sometimes take in students from abroad to fill the vacant room. There are some great shared housing search portals available. Of course this also done in many other European countries and is common in France and England.
image credit: lydiashiningbrightly, flickr